Rent-a-Car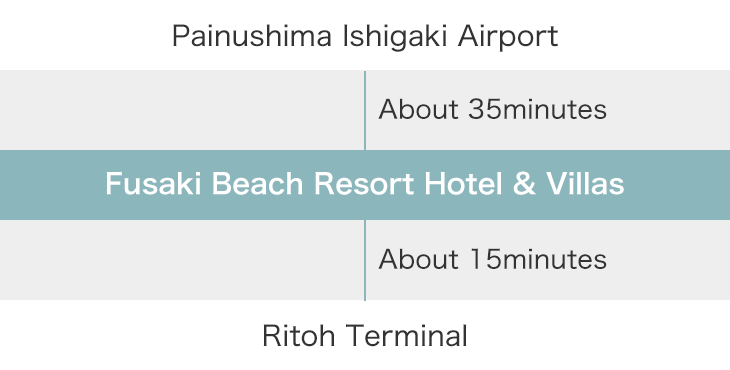 Local Bus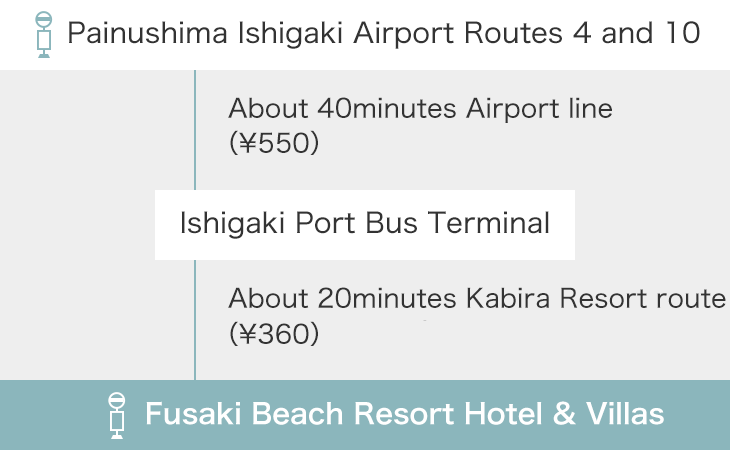 * The Bus Terminal is 2–3 minutes on foot from Ishigaki Port
Taxi
From Painushima Ishigaki Airport
Fare: About ¥3,500 / Trip time: About 35 minutes
From Ishigaki Port Ritoh Terminal
Fare: About ¥1,500 / Trip time: About 15 minutes
For Those Coming by Car
The hotel has two parking lots. (Price: ¥500 / hour; Capacity: 299 vehicles)
* Overnight guests can use it for free during their stay.
Overnight Guests
First come to the hotel entrance to check in. The doorman is waiting to greet you. Drop off your bags at the entrance, and then take your car to the parking lot.
Please show your parking ticket at the front desk. We will do the paperwork for you to use a parking lot for free during your stay.
Non-Overnight Guests
There is no fee for parking up to three hours per vehicle, if you spend at least ¥2,000 in total in our resort.
Please show your receipt at one of the parking reception desks (Help Desk \[front desk] / Kachibai / BOLD KITCHEN).
If you want to register more than one vehicle, please do them all together. Receipts used once in the process cannot be used again.
Leaving the No. 1 Parking Lot
Please use the shuttle vehicle or tuk-tuk that makes round trips between the parking lot and the entrance.
Since the number of seats is limited, we ask that only drivers get on.
The shuttle vehicle is in operation between 8:15 am and 7:00 pm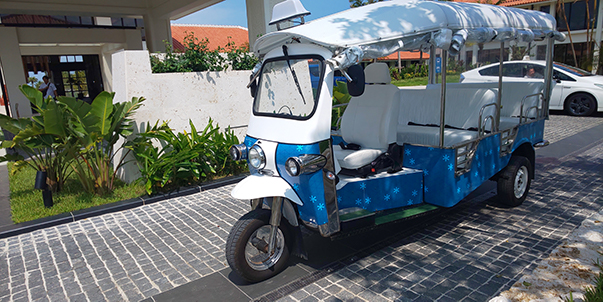 Or Take the Tuk-Tuk!
We also provide pick-up and drop-off using the auto rickshaw "tuk-tuk" that is very popular in Southeast Asia.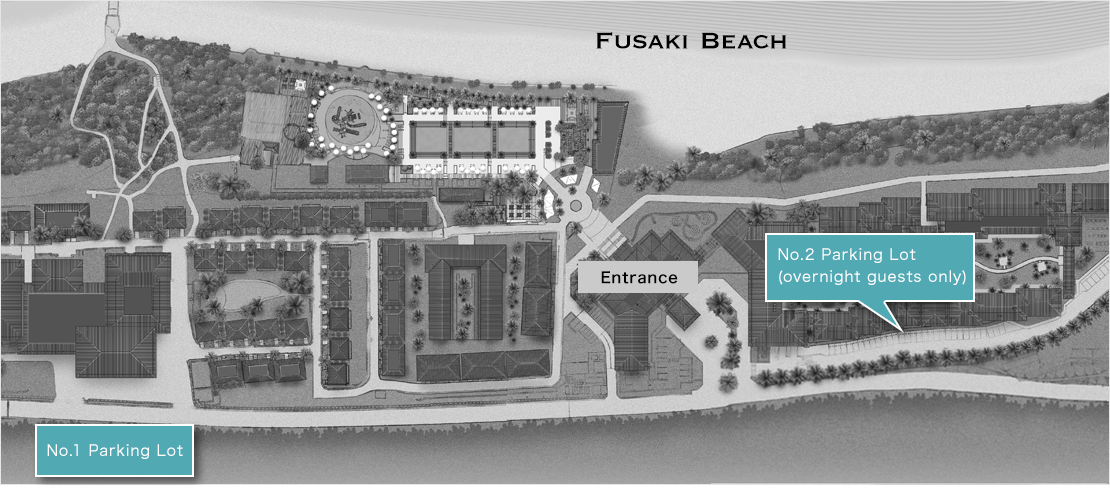 FAQ about Access
Q
How can I get to the downtown area of Ishigaki Island??
Q
Is there a shuttle bus to Ishigaki Port Ritoh Terminal??
Q
Is there a pickup service from the hotel?How should I get there from Ishigaki Airport??